Home
Talk

0
410pages on
this wiki

Previously on Devious Maids... "Look Back in Anger"!

A decision about the renewal of Devious Maids will be made THIS week! Please, sign this petition
and tweet @lifetimetv with the hashtag #RenewDeviousMaids!
Previously...




Look Back in Anger




When Nick finally admits his secret to Marisol, she convinces him to make things right with all those involved. Carmen meets a handsome stranger who offers to help her with her music career. As Zoila waivers between Pablo and Javier, she gets some shocking news. Valentina is offered the opportunity of a lifetime. Spence and Rosie decide to tie the knot.


Read more...




Featured Character




Nicholas Deering




Nicholas Deering is one of the main characters on Devious Maids. He is a charming, but mysterious millionaire who has fallen in love with Marisol. After meeting at a bookstore and dating for three short months, the two have become engaged. Nick was previously married to a woman named Dahlia, who allegedly took her own life, but the circumstances surrounding her death remain a well-guarded secret.

Read more...

About Devious Maids




Devious Maids is a show about Beverly Hills maids who have to juggle their own ambitions and dreams with the demands of their rich employers. The city is hit by a wave of criminal activity that leaves its residents in a vulnerable situation. Meanwhile, Marisol engages in a new romance but quickly discovers there is more that meets the eye to her new lover. Zoila's need to control everything starts to take a toll on her personal life, especially with Valentina, who is now working for a surprising new employer. Rosie's immigration status is in flux, while Carmen embraces her life in the limelight as the fiancée to a pop star.



News




Loading RSS data...

Refresh





Devious Quotes






Polls

Which episode of the second season is your favorite?
IN THE LAST POLL we asked:
What did you think about "Look Back in Anger"?
31 people (93.94%) said "Amazing".
What shocked you the most about the finale?
IN THE LAST POLL we asked:
Which death do you find is the most shocking?
24 people (51.06%) said "Opal".
Featured Video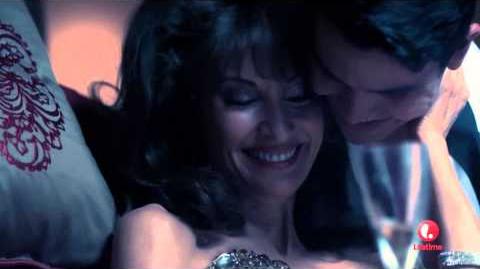 Did You Know..?

Devious Maids count the Desperate Housewives creator as an executive producer, along with Sabrina Wind (Desperate Housewives), Eva Longoria (Desperate Housewives), Paul McGuigan (Scandal), Larry Shuman (Kissing Miranda), David Lonner, John Mass, Paul Presburger and Michael Garcia.
Rebecca Wisocky, like Roselyn, appeared in an episode of Desperate Housewives, however, unlike Roselyn, she did not portray the same role she holds in Devious Maids. Instead she portrayed Bree Van de Kamp's mother.


Featured Episode

An Ideal Husband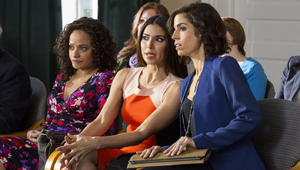 Three months have passed, and Marisol has found a new love. When Peri discovers that Rosie is back in the U.S., she goes to great lengths to keep Spence and Rosie apart. Zoila learns through Genevieve that Valentina is back from Africa. As Carmen and Alejandro settle into their fake relationship, Odessa reaches her limit. After a traumatic event at the Powell home, Adrian and Evelyn hire a handsome bodyguard, Tony.

Read more...
Blogs

Create blog post
Blogs
Hi, it's admin Derpster01 here! :) I have decided to make a blog featuring numerous polls that has to with everyone's favorite show about 'devious' maids ;) This is just a fun activity to pass some t…

Read more >
See more >
Affiliations