Home
Talk

0
409pages on
this wiki

Previously on Devious Maids... "Look Back in Anger"!
Previously...




Look Back in Anger




When Nick finally admits his secret to Marisol, she convinces him to make things right with all those involved. Carmen meets a handsome stranger who offers to help her with her music career. As Zoila waivers between Pablo and Javier, she gets some shocking news. Valentina is offered the opportunity of a lifetime. Spence and Rosie decide to tie the knot.


Read more...




Featured Character




Genevieve Delatour




Genevieve Delatour is one of the main characters on Devious Maids. The emotional, rich, and self-absorbed boss of Zoila and Valentina Diaz. She goes through husband after husband, always has her heart broken, and has attempted suicide multiple times. She finally reunites with the man she loved most of all: Philippe. Even after his death, Genevieve is still a hopeless romantic, and she will never stop searching for true love.

Read more...

About Devious Maids




Devious Maids is a show about Beverly Hills maids who have to juggle their own ambitions and dreams with the demands of their rich employers. The city is hit by a wave of criminal activity that leaves its residents in a vulnerable situation. Meanwhile, Marisol engages in a new romance but quickly discovers there is more that meets the eye to her new lover. Zoila's need to control everything starts to take a toll on her personal life, especially with Valentina, who is now working for a surprising new employer. Rosie's immigration status is in flux, while Carmen embraces her life in the limelight as the fiancée to a pop star.



News




Loading RSS data...

Refresh





Devious Quotes




Remi and Valentina. Maybe it would be good if we got out of their way. It's their life. I think it would be good if we just... let them live it, mistakes and all.

Zoila Diaz, "Making Your Bed"

Refresh for another quote



Polls

Which episode of the second season is your favorite?
IN THE LAST POLL we asked:
What did you think about "Look Back in Anger"?
31 people (93.94%) said "Amazing".
Which death do you find is the most shocking?
IN THE LAST POLL we asked:
Who is your favorite of the Miller family?
32 people (68.09%) said "Lucinda".
Featured Video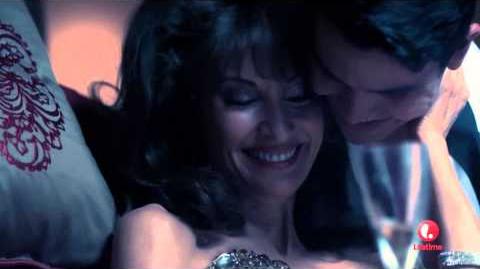 Did You Know..?

Despite Roselyn Sanchez (Carmen Luna) making a cameo appearance in the final episode of Desperate Housewives, "Finishing the Hat" as a gardener named Carmen, it has been confirmed that they are not the same person and that Desperate Housewives is not set in the same universe as Devious Maids.
The four central women contain two familiar faces, one being Ana Ortiz, Hilda Suarez from Ugly Betty, and Judy Reyes, Carla Espinosa from Scrubs.


Featured Episode

The Dark at the Top of the Stairs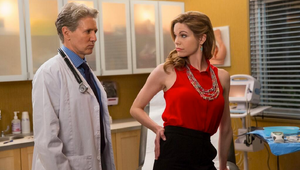 When Carmen feels threatened by an old flame from Alejandro's past, she goes to great lengths to make sure her career isn't in jeopardy. Zoila intervenes with Valentina's job, while ignoring the problems arising at home with her husband, Pablo. Rosie starts a new job working for Kenneth Miller, a post-stroke patriarch, and his dysfunctional family. Marisol tries to make peace with Opal. Peri threatens Spence into staying in their marriage. As Adrian copes with the home invasion, he fails to protect Evelyn in a dangerous situation.

Read more...
Blogs

Create blog post
Blogs
Hi, it's admin Derpster01 here! :) I have decided to make a blog featuring numerous polls that has to with everyone's favorite show about 'devious' maids ;) This is just a fun activity to pass some t…

Read more >
See more >
Affiliations