Home
Talk

0
415pages on
this wiki

Next on Devious Maids... Season 3!

Happy New Year!! :D

Coming Soon




Season 3







Read more...




Featured Character




Didi Miller




Didi Miller is a supporting character on Devious Maids. As Kenneth's gorgeous and young second wife, she has a reputation for being a lush and a "gold-digger", especially in the eyes of Lucinda. However, she is more complicated than the neighborhood gossip paints her to be. Her husband's ailments have fundamentally changed the nature of her marriage: she is more a caretaker than a partner. She longs for the days, in the not-so-distant past, when she and Kenneth were really happy.

Read more...

About Devious Maids




Devious Maids is a show about Beverly Hills maids who have to juggle their own ambitions and dreams with the demands of their rich employers. The city is hit by a wave of criminal activity that leaves its residents in a vulnerable situation. Meanwhile, Marisol engages in a new romance but quickly discovers there is more that meets the eye to her new lover. Zoila's need to control everything starts to take a toll on her personal life, especially with Valentina, who is now working for a surprising new employer. Rosie's immigration status is in flux, while Carmen embraces her life in the limelight as the fiancée to a pop star.



News




Loading RSS data...

Refresh





Devious Quotes






Polls

What do you expect the most from the third season?
IN THE LAST POLL we asked:
Which episode of the second season is your favorite?
35 people (76.09%) said "Look Back in Anger".
Who is your favorite maid?
IN THE LAST POLL we asked:
What shocked you the most about the finale?
26 people (54.17%) said "Ernesto being alive".
Featured Video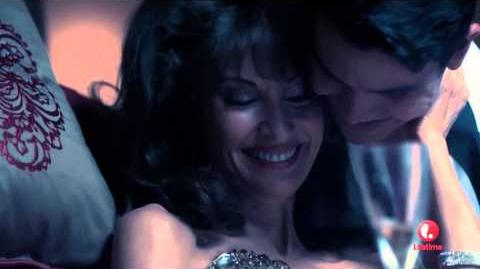 Did You Know..?

On September 26, 2014, Devious Maids has been renewed for a third season.
Despite Roselyn Sanchez (Carmen Luna) making a cameo appearance in the final episode of Desperate Housewives, "Finishing the Hat" as a gardener named Carmen, it has been confirmed that they are not the same person and that Desperate Housewives is not set in the same universe as Devious Maids.
Rebecca Wisocky, like Roselyn, appeared in an episode of Desperate Housewives, however, unlike Roselyn, she did not portray the same role she holds in Devious Maids. Instead she portrayed Bree Van de Kamp's mother.


Featured Episode

Proof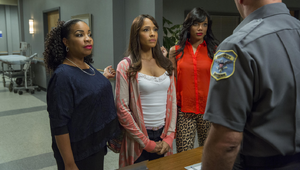 When Nick refuses to divulge his secret past, Marisol sets off on a quest to find out the truth. Zoila struggles with her feelings for Javier and Pablo. Carmen must play babysitter to Spence's son. Rosie recruits Lucinda and Didi to work together to rescue Kenneth and put a stop to Reggie's financial thievery. Valentina tells the police what she knows about Ethan and his crew.

Read more...
Blogs

Create blog post
Blogs
Hi, it's admin Derpster01 here! :) I have decided to make a blog featuring numerous polls that has to with everyone's favorite show about 'devious' maids ;) This is just a fun activity to pass some t…

Read more >
See more >
Affiliations