Next on Devious Maids... "Whiplash"!
Coming Soon




"Whiplash"




Marisol questions the return of a familiar face to the neighborhood. Carmen's lies begin to catch up to her. Zoila tries to prove she is a better maid than Joy. Rosie's suspicions about Taylor lead her to a shocking discovery. Evelyn goes to the extreme in order to keep Deion.


Read more...




Featured Character




Valentina Diaz




Valentina Diaz is a main character and one of the titular protagonists on Devious Maids. The daughter of Zoila Diaz, Valentina is a smart, determined and kind young woman who has two major interests in life: going to fashion school, and her young boss, Remi Delatour. Valentina works at the Delatour house as a maid, along with her mother, and she is hopelessly in love with Remi. When her mother finds out about this, she tries her best to keep her daughter from coming any closer to Remi, for she knows from experience - or believes, anyway - that rich boys never fall in love with "the help". However, and even though Zoila's heart is in the right place, Valentina's determination to break the employer/employee barrier is further fueled by her mother's attempts to stop her.

Read more...

About Devious Maids




Devious Maids is a show about Beverly Hills maids who have to juggle their own ambitions and dreams with the demands of their rich employers. A deranged gunman takes aim at the maids during Rosie and Spence's wedding, leaving everyone to wonder who will survive. In the wake of this tragedy, the women lean on each other like never before, even as they face complex problems in their own lives. Zoila ponders her next steps after discovering that she is pregnant and uncertain who the father may be. Carmen realizes there is more than meets the eye to the charming Sebastien. Meanwhile, Valentina and Remi struggle to connect in the aftermath of the shooting; Marisol's aspirations lead her to a surprising career change; and Blanca, a new maid in the neighborhood, lands a job with a seemingly picture-perfect family, but soon discovers a terrible secret that could change her life forever.



News




Loading RSS data...

Refresh





Devious Quotes






Featured Video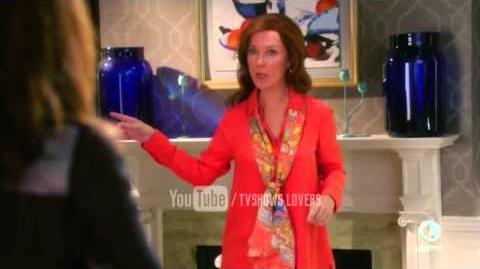 "Whiplash" Promo!
Featured Episode

Long Day's Journey Into Night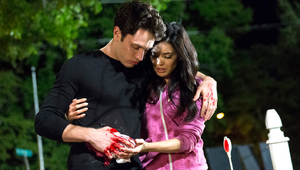 Marisol is shocked by a secret Nicholas reveals while in a pill-induced haze. Rosie pledges to save Kenneth after a mysterious fall. Zoila forces Genevieve to face her mother. Valentina asks Remi to help Ethan. Spence leans on Carmen when he gets some bad news.

Read more...
Did You Know..?

On September 26, 2014, Devious Maids has been renewed for a third season.
Despite Roselyn Sanchez (Carmen Luna) making a cameo appearance in the final episode of Desperate Housewives, "Finishing the Hat" as a gardener named Carmen, it has been confirmed that they are not the same person and that Desperate Housewives is not set in the same universe as Devious Maids.
The four central women contain two familiar faces, one being Ana Ortiz, Hilda Suarez from Ugly Betty, and Judy Reyes, Carla Espinosa from Scrubs.

Polls

What did you think of "Bad Girl"?

 

IN THE LAST POLL we asked:
What did you think of "Cries and Whispers"?
13 people (92.86%) said "Amazing".

IN THE LAST POLL we asked:
Who is responsible for the bloody crime scene at the Stappord House?
39 people (44.32%) said "Katy".
Affiliations